As a Trusted Choice® independent agency in Cedar Rapids, IA, Insurance Gurus is able to shop your insurance with not just one, but several quality carriers to get a better value for your personal situation. Whether you are getting your own insurance for the first time, a family with teenage drivers or an empty-nester, we can help match you with an insurance carrier that's right for you.
Special information for filing claims for recent storm damage:
To report a claim to your home or auto insurance policy use the phone number below for your insurance company.
Tips:
Document your losses. Take pictures and itemize any personal property you lost or was damaged. Point out the areas of the damage when the inspector arrives.
Protect your property. Start the clean-up and clear a path to your house. If shingles have been torn off or if the roof has been penetrated, get it tarped to prevent further damage. Save receipts for any temporary repairs, that can be added to your claim.
Report the claim. The insurance company will take your contact info and assign a claims rep to call you. The claims rep will get additional information and schedule an inspection.
Claims Process. Once coverage is determined the claims rep will estimate the cost of repairs. If you have replacement cost coverage, the first check they send you will have your deductible and depreciation subtracted from the total replacement cost. Once the work is done you can submit the receipts to get the recoverable depreciation.
Contractors. Get referrals from trusted friends and advisors. Check online reviews and BBB. Get the work to be done in writing. Don't pay before the work is done.
AAA Insurance: 800-222-6424
Donegal: 800-877-9006
Encompass: 800-588-7400
Progressive: 800-876-5581
ASI (Progressive Renters): 866-274-5677
Safeco: 800-332-3226
State Auto: 877-722-5246
---
Let Insurance Gurus do the shopping for you!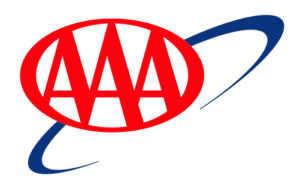 Authorized Agents for: Progressive *Safeco * AAA Insurance * State Auto * Encompass * Donegal * Foremost * MetLife and more!
Client Testimonials
Ed helped me move both my home and auto insurance from another provider. I have two teenage drivers. We ended up with better coverage overall at a much lower premium. We saved nearly half on our homeowner's insurance. I am extremely satisfied with the results and highly recommend Ed to anyone who wants great coverage but thinks they are paying too much.
Jim D.
Got good advice, friendly and efficient. I will go back for all future insurance needs and recommend to all my friends!!
Robert F.
I will always refer everyone I know in need of insurance to approach Ed & Insurance Gurus…as I assure that you will not only get and best insurance product but will get a friend for life...
Sandeep R.
Ed Faber is everything you want in an insurance person. He's professional, personable and of high integrity. And he has a great sense of humor, too. When I had a complicated insurance situation, he put my mind at ease and took care of it for me. I only wish he lived in North Carolina so he could still be my agent. If you're in Iowa and need insurance, Ed Faber is your guy.
Annie S.