As a Trusted Choice® insurance agency in Cedar Rapids, IA, Insurance Gurus is able to shop your insurance with not just one, but several quality carriers to get the best value for your personal situation. Whether you are getting your own insurance for the first time, a family with teenage drivers or a mature empty-nester, we can help match you with an insurance carrier that's right for you.
Client Testimonials
Ed helped me move both my home and auto insurance from another provider. I have two teenage drivers. We ended up with better coverage overall at a much lower premium. We saved nearly half on our homeowner's insurance. I am extremely satisfied with the results and highly recommend Ed to anyone who wants great coverage but thinks they are paying too much.
Jim D.
Got good advice, friendly and efficient. I will go back for all future insurance needs and recommend to all my friends!!
Robert F.
I will always refer everyone I know in need of insurance to approach Ed & Insurance Gurus…as I assure that you will not only get and best insurance product but will get a friend for life...
Sandeep R.
Ed Faber is everything you want in an insurance person. He's professional, personable and of high integrity. And he has a great sense of humor, too. When I had a complicated insurance situation, he put my mind at ease and took care of it for me. I only wish he lived in North Carolina so he could still be my agent. If you're in Iowa and need insurance, Ed Faber is your guy.
Annie S.
One Cedar Rapids insurance agency – multiple carriers!
Everyone wants a great value for their insurance dollar but let's face it, it's a lot of work going from agency to agency getting quotes and deciphering the differences between each one. Not to mention having to give your personal information to several people who may end up pestering the heck of you. Insurance Gurus shops several carriers for you all in one place because we are affiliated with some of the best insurance companies in Iowa. Since the quotes are coming from the same agency, you'll know the coverages are all comparable and we promise we'll never pester you. If you ever feel it's time to change your insurance company, you can do so and still keep your agent! That's why we're "Your Insurance Shoppers."
Serving Cedar Rapids, Marion, Hiawatha, Fairfax, Walford, Swisher, Atkins, Palo and all of Iowa
Authorized Progressive Agency * AAA Insurance * State Auto * Integrity * Le Mars * and more!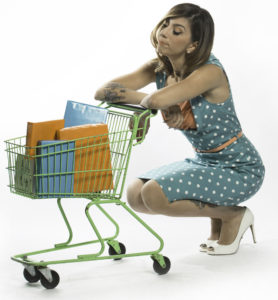 Locally Owned Business

Insurance Gurus is locally owned, your Cedar Rapids insurance agent. We proudly serve all of Iowa, particularly Linn and Benton Counties.

The Insurance Shoppers

We have direct access to many of the finest multi-line insurance companies in Iowa. As an independent insurance agency, we shop your insurance among our A-rated carriers. More competition means you get the best value for your money!

Home, Auto, Life and Business Insurance

Your first choice for affordable home, auto, life and business insurance in Cedar Rapids. Looking for affordable auto quotes with bundled discounts for homeowners insurance? Make one call and get multiple estimates.

Ed Faber, Agent

Ed Faber founded Insurance Gurus in 2015 after working as a captive agent for Shelter Insurance. A licensed professional with more than five years in the industry.